Willz ft. F Jay & Bow Chase – "Shabbarra (Remix)" Mp3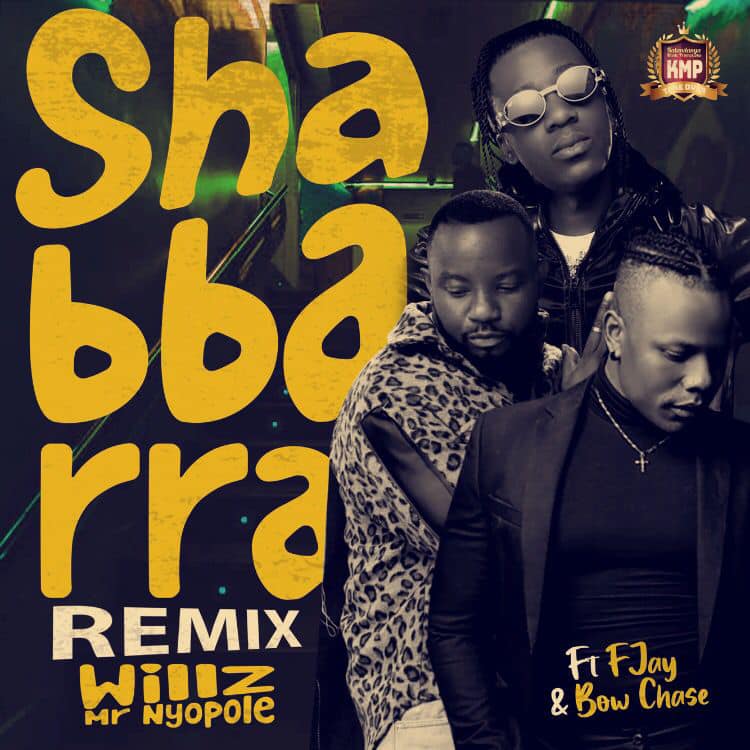 Willz ft. F Jay & Bow Chase – "Shabbarra (Remix)" Mp3
DOWNLOAD: Willz ft. F Jay & Bow Chase – Shabbarra (Remix)"
Refresh your weekend playlist with one of Mr Willz Nyopole's biggest single this year called "Shabbarra" the remix which is accompanied by F Jay & Bow Chase.
The remix comes right after he dropped the solo version few weeks ago, production was handled by MT.
Read Also: Jay Rox Has Officially Announced The release Date For The Album Enigma
Without wasting time check out below.

Tags :
Shabbaraa
Willz
Willz ft. F Jay & Bow Chase–Shabbarra (Remix) Mp3 Download
Willz Mr Nyopole
Willz Nyopole
Willz –Shabbarra (Remix) Mp3 Download )