TiyeP Receives & Eats His Chalanga Mulilo
TiyeP's Receives & Eats His Chalanga Mulilo
TiyeP Receives & Eats His Chalanga Mulilo
Red Nation Frontier Jonathan Nyirenda widely known as TiyeP has received and ate his Chilanga Mulilo from his long time lover Exildah.
Peep On the Photo's.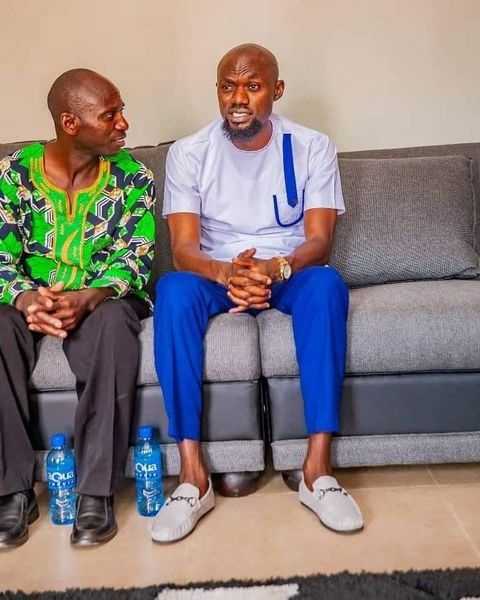 About Tiye P
Tiye P is a Zambian hip-hop artist, songwriter, producer, scriptwriter and production manager at Hot FM Radio. Born Jonathan Nyrienda on 3 January 1986, Tiye-P's passion for music began at the age of nine when he was in primary school. His interest in music was prompted by his involvement in music drama.
Later, he started working as a DJ together with DJ 1Spencer from Hone FM. Spencer introduced him to Raydo and the two did a song called 'Star Makers'. He later joined a group called Ghetto Vampires. He experienced challenges while working with the group and decided to terminate the contract. Shortly afterwards, he participated in a number of concerts and worn free style battles in Kanyama. This prompted him to record a song that never hit the streets when the producer was fired.
He later signed with Alpha Entertainments and released songs such as 'Doyo' and 'Uli Nazinga'. He has worked with Y.E.M, KB from K-Army and also wrote the hit song for Nana 'Booty Call' and others.
In August 2011, he signed with L.E.D.M. Management firm where he started making new music with different local producers.

Tags :
Chillanga Mulilo
Tiye P