SlapDee & Bombshell Make It In The Afrimma Awards 2020
SlapDee & Bombshell Make It In The Afrimma Awards 2020
SlapDee & Bombshell Make It In The Afrimma Awards 2020
Slapdee is nominated in the category for Best Male Southern Africa whereas Bomshell makes the cut in Best Female Rap category.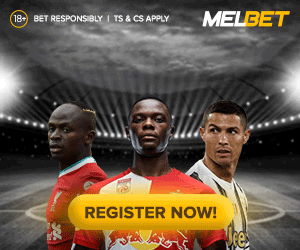 The Countdown is on to the 7th edition of the Annual African Muzik Magazine Awards and Music Festival (AFRIMMA). The biggest African music award ceremony in Diaspora that creates a platform to promote the diversity of African music by bringing top African talents across the world on the same stage to celebrate African music.
The African Muzik Magazine Awards AFRIMMA has unlocked a new level with the announcement of its first Virtual Awards show. The 7th Edition of Africa's biggest music award in Diaspora sponsored by Majority is set to be a virtual affair due to the COVID-19 pandemic. However, this is not going to stop AFRIMMA from flying the African cultural flag as we countdown to an epoch and history making event on November 15th, 2020.
AFRICAN MUZIK MAGAZINE AWARDS (AFRIMMA) is the sole award ceremony in the Diaspora that caters to all musical genres including but not limited to: Afrobeats, Assiko, Bongo, Decale, Funana, Genge, Highlife, Hiplife, Kwaito, Lingala and Soukous.
The AFRIMMA Fashion Show exist to give designers a platform to exhibit their designs to a diverse audience and to attract a new culture of fashion in Dallas, Texas. This year's theme is "Afro-Vogue". Each designer will be required to showcase 10-pieces of their collection.
The star-studded event will attract guests from various cities throughout the United States as well as guests and honorees from various African Countries. This event will be the biggest award show in Diaspora celebrating Africa and its artists. Visit www.afrimma.com and vote now for your favourite artists and songs while we prepare for an epic show in November that would solidify the fast growing African music genre.
BEST FEMALE RAP ACT
Eno Barony – Ghana
Nadia Nakai – South Africa
Moonaya – Senegal
Rosa Ree – Tanzania
Bombshell Grenade – Zambia
Muthoni Drummer Queen – Kenya
Askia – Cameroon
Candy Bleakz – Nigeria
Keko – Uganda
Rouge – South Africa
Best Male Southern Africa
Black Coffee- South Africa
Slap Dee – Zambia
Cassper Nyovest- South Africa –
Master KG- South Africa
Jah Prayzah – Zimbabwe
Vee Mampeezy – Botswana
Shyn – Madagascar
Tshego- South Africa
Tha Dogg – Namibia
Yanga Chief – South Africa
Tags :
Bombshell
Slapdee