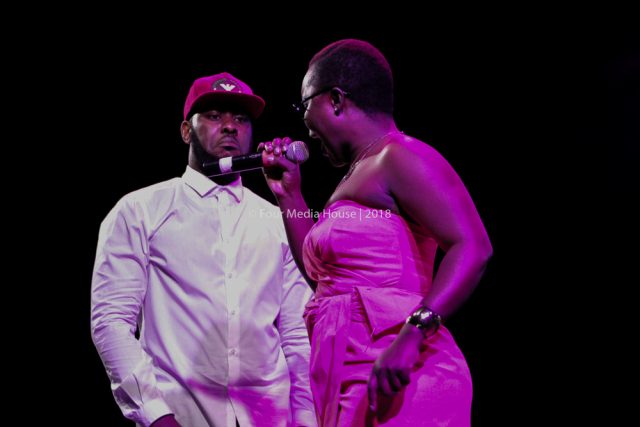 SlapDee AKA King Deezo pulled masses of cloud during the performance at the memorable  #AllOUTFORHIPHOP show leaving spectators moan for more of his performances.
The cloud was amazed when SlapDee introduced rapper Tommy Dee, who put up a thrilled performance leaving the fans crave for more of the giants to perform together, SlapDee also resurrected former female act from the XYZ Crew Kantu.
The raping sensation was christened to perform for two hours, forced to put up a three hour performance due to people's Demand in view of making history.