Roberto Celebrates His New Song 'For So Long' While it Debuts on BBC Radio 1Xtra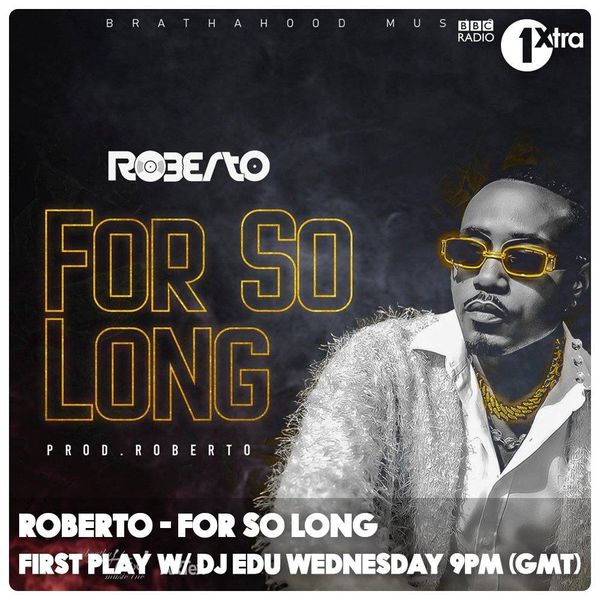 Roberto Celebrates His New Song 'For So Long' While it Debuts on BBC Radio 1Xtra
Roberto Celebrates His New Song 'For So Long' While it Debuts on BBC Radio 1Xtra
Zambian singer / songwriter / producer Roberto is over the moon after BBC Radio 1Xtra played his new song 'For So Long' for the first time.
He took to social media to thank the London-based radio station for his first airplay days before he publicly releases the hit.
This is his first single after releasing his EP 'Journey to the East' in April this year. The EP, by and large, features great East African artists – from Rwanda, Tanzania and Uganda.
Read Also:  Green Buffaloes Still in First Place Following A 2-1 home win over Konkola Blades 
The EP has seven songs and one bonus track. The songs include; 'Work', 'Loko', 'Loving', 'Action', 'Fake', 'Stress' and 'Follow'.
Some of the top artists featured on the project include; Ibraah, Ruby, Vinka, John Blaq, Natacha and DJ Pius among others.
With this project, Roberto hopes to expand his brand to the East African region thus the decision to feature the above mentioned artistes. The collabos are strategic as they feature top artist from Uganda, Tanzania and Rwanda.
Read Also: Roberto Has Raised Concern Over Alleged use of YouTube Bots by Zambian Artists
The EP increased the number of his YouTube subscribers within days. Three days after the EP's release, Roberto got an additional 20,000 subscribers bringing his subscribers to over 122,000.

Tags :
Roberto
Roberto - For So Long Mp3 Download