Rich Bizzy ft. Ntosh Gazi, Mapara A Jazz & Pearlysane – "Pambale" Mp3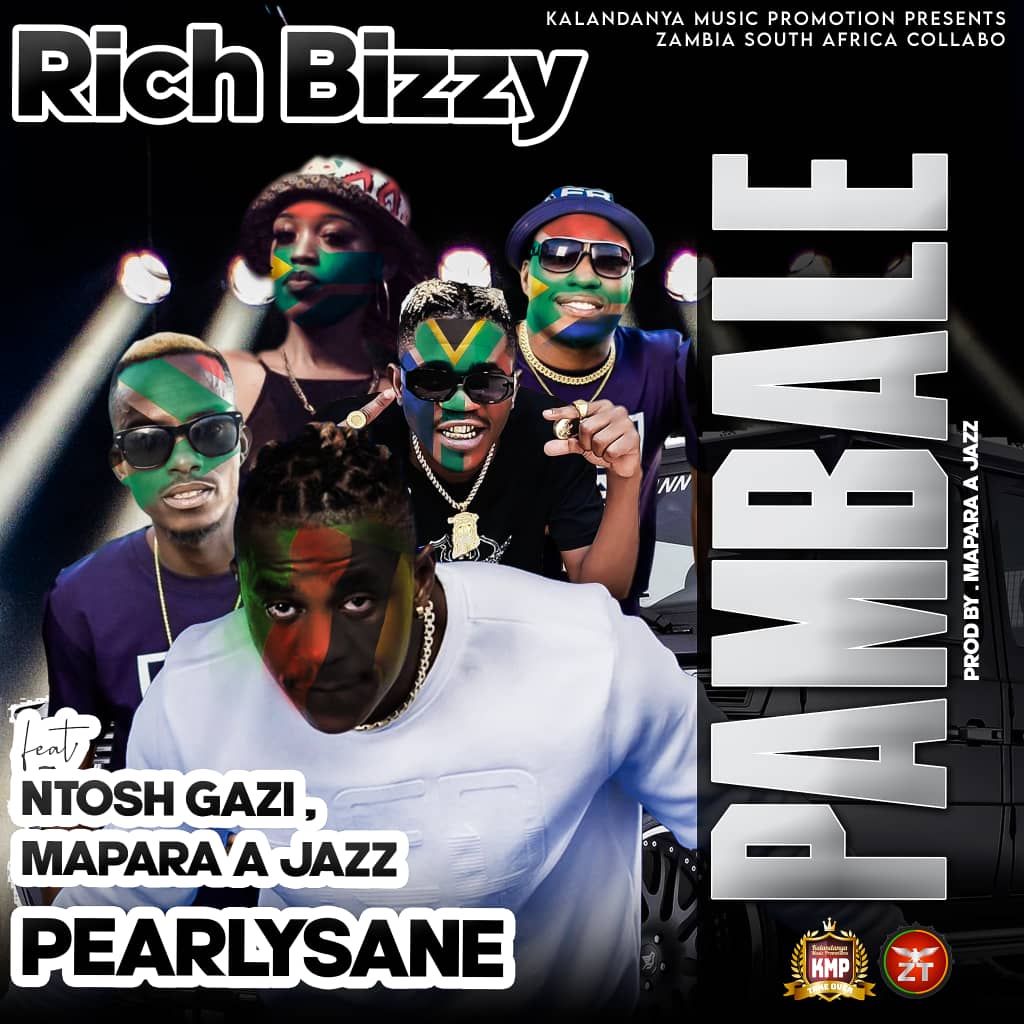 Rich Bizzy ft. Ntosh Gazi, Mapara A Jazz & Pearlysane – "Pambale" Mp3
DOWNLOAD: Rich Bizzy ft. Ntosh Gazi, Mapara A Jazz & Pearlysane – "Pambale"
Rich Bizzy has dropped a new slapper dubbed Pambale, which features South African Hit Makers Ntosh Gazi, Mapara A Jazz & Pearlysane to deliver this potential hit
This song is an Haibo (shock) in Zambia seeing a massive video shot in the streets of SA tapping the JOHN VULI GATE hit makers.

READ ALSO>> Christopher Katongo Appointed Member Of The National Team Technical Sub-Committee
The singer's delivery showcases his switch credentials while using reflective lyricism to describe his Ama-piono vibes.
WATCH/ VIDEO : Rich Bizzy Ft. Ntosh Gazi, Mapara A Jazz & Pearlysane – 'Pambale'
Check it out.

Tags :
Download Pambale By Rich Bizzy
Pambale
Rich Bizzy
Rich Bizzy Pambele Mp3