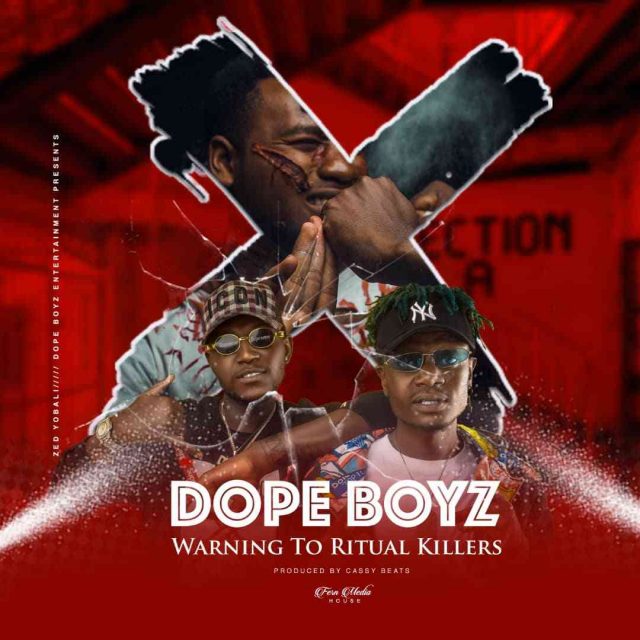 Dope Boys – 'Warning To The Ritual Killers' [Audio]
DopeBoyS serves a Direct Message! The Ritual Killers Back On The Streets Of Lusaka and other areas.
Dope Boys Bapele kicks brighter warming to the ritual killers country wide on this murder song,a direct message to them…!
Check out this Epic Song!!