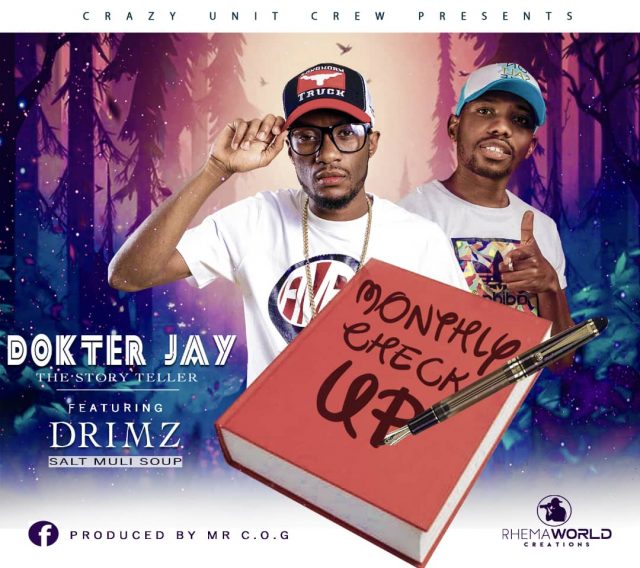 Dokter Jay Ft. Drimz – Monthly Check Up (Prod. By Mr. C.O.G)
Dokter Jay comes through around summer time with new music featuring Drimz on the record titled "Monthly Check Up" with production headed by Mr. C.O.G.
Undoubtedly Dockter Jay's music tells stories which he crafts well…and joining with Drimz on the number was a good choice.
Take A Listen & Enjoy!