DJ Mzenga Man – 'Supremacy' Album
DJ Mzenga Man - 'Supremacy' Album Mp3 DOWNLOAD
DOWNLOAD DJ Mzenga Man – 'Supremacy' Album
Renowned Zambian music producer – DJ Mzenga Man has finally released his much anticipated album themed 'SUPREMACY.'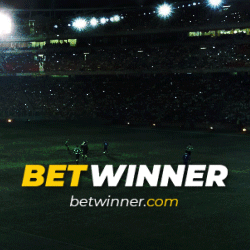 The new album was received with a lot of joy among his fans including Dj H-Mac who gave Honour to Mzenga Man for the massive contribution in Zambian music.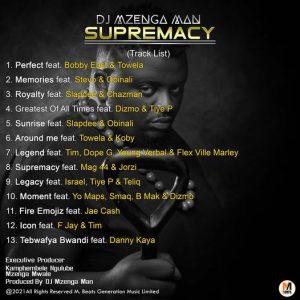 As the story continues, the talented producer unveils the new body of work and it features top notch artistes/songwriters namely; KOBY, Bobby East, Dope G, Tim AKA Thugga, Towela, Slapdee, Jae Cash, Willz Nyopole, Elisha Long, Stevo, Tiye P, Dizmo, Smaq, Kekero, Mag 44, The legend Danny Kaya, Young Vebal, Flex Ville Marley, Obinali, Jorzi, B Mark, Yo Maps and Teliq.
Hence the album is a great addition to DJ Mzenga Man's tally and legacy as well as an example of hard work to the growing Zambian music industry.
Enjoy!

Tags :
'Supremacy' Album Mp3 DOWNLOAD
Dj mzenga Man
DJ Mzenga Man - 'Supremacy' Album Mp3 DOWNLOAD