Dipsy Zam Ft. Bow Chase & Kunkeyani Tha Jedi – 'Kubufana' Mp3
Dipsy Zam Ft. Bow Chase & Kunkeyani Tha Jedi – 'Kubufana' Download
DOWNLOAD Dipsy Zam Ft. Bow Chase & Kunkeyani Tha Jedi – 'Kubufana' Mp3

Dipsy Zam has delivered a potential jam titled "Kubufana", and it features Bow Chase and Kunkeyani Tha Jedi.
Dipsy catches up reminisce about those enjoyable childhood moments. "Kubufana" was produced by King Nachi Beats.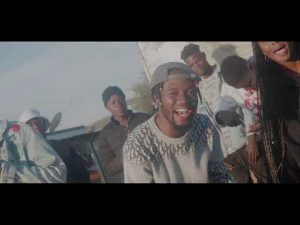 The happiest childhood memories are swimming in the pool on holiday, building sandcastles, and long hot summer holidays. That's Kubufana is all about….
RELATED:Wau China & Y celeb (408 Empire) – "Ni Stroy" Mp3
Enjoy!
Tags :
'Kubufana' Mp3
Bow Chase
Dipsy Zam
Kunkeyani Tha Jedi