Bombshell Asks Sarkodie For A Verse
Bomshell Asks Sarkodie For A Verse
Bombshell Asks Sarkodie For A Verse
Nexus Music Entertainment signed female Rapper Bombshell takes her chances and asks African hip-hop heavyweight Sarkodie to do a verse on her songs.
The recently Nominated rapper in the 2021 Afrimma ,Awards couldn't hold it anymore and decided to take a shot by commenting / asking the Ghanaian hip-hop mogul.
She wrote "hat would it take, for me to get you on a verse?
I'm just a Zambian Female rapper, trying to put my country on the map."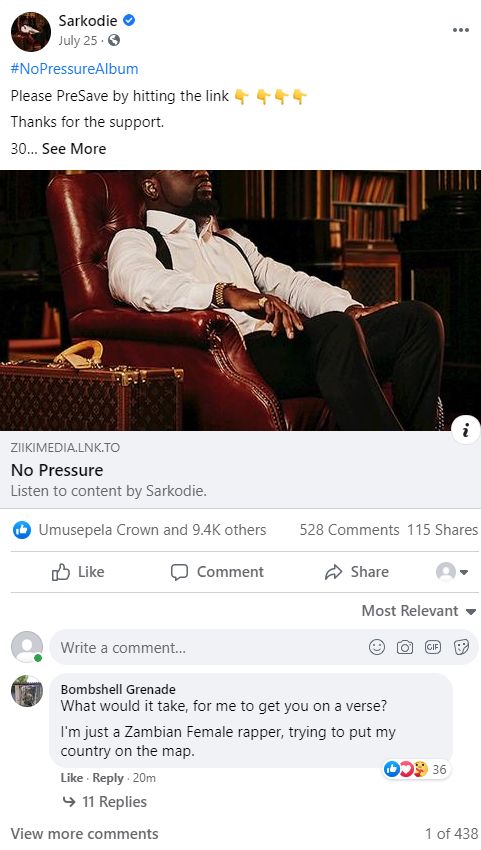 The request has note yet been responded to, it remains for  Sarkodie to respond & we can advise her record label to deliver the female rappers desires.

Tags :
Bombshell
Bomshell Asks Sarkodie For A Verse
Sarkodie